WINE DESCRIPTION
100% Chardonnay sourced from the sandy, lime soil of Lot 4 in the Domingo vineyard. The 1996 vintage in the Domingo vineyard was characterized by warmer than normal temperatures throughout February and March, with average temperatures of 19.5° C, 1.2° C above normal. This trend continued throughout the nights, with the thermal amplitude at 12.5° C, about 0.5° C less than usual. The warmer conditions resulted in aromas of honeyed apples and concentrated ripe pear fruit flavors with a hint of tropical notes and excellent acid balance. This vintage can be enjoyed now and will continue to improve over the next 3 to 5 years.
TECHNICAL INFORMATION
Varietal: 100% Chardonnay
Alcohol: 13.5%
Total Acidity: 6.12 grams/liter
pH: 3.34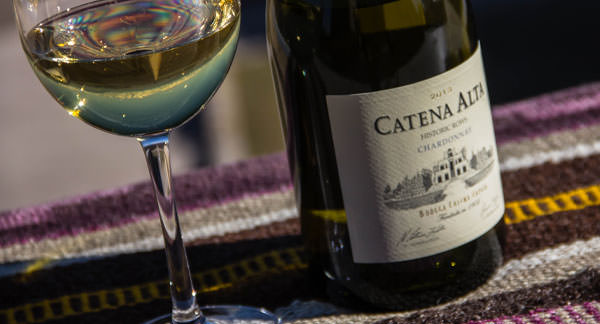 TASTING NOTES
The 1996 Catena Alta Chardonnay has a bright, clean golden yellow color with green highlights. The nose is intense and complex, with grapefruit, apricot and pear aromas laced with honey and toast. The wine is soft and round on the palate, with great harmony and equilibrium between rich fruit flavors and light notes of vanilla and spice.