La Pirámide Vineyard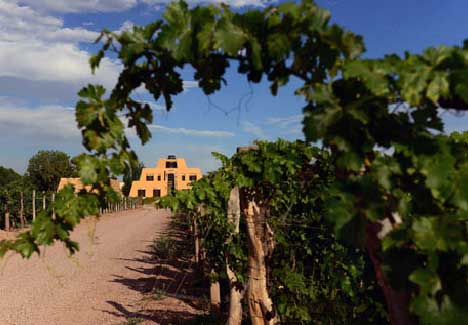 Namesake: Vineyard that sourrounds the winery.
District: Agrelo
Region: Luján de Cuyo
Planted in: 1983
Altitude: 3117' (950 m)
Soil: Alluvial loam. 30% clay cool topsoil.
Top Soil Depth: 6.56' (2 m)
Subsoil Type: Alluvial round rocks.
Average Temperature: 59°F (15°C)
Thermal Amplitude: 56.4°F (13.6°C)
Planted Varieties: Cabernet Sauvignon, Malbec, Cabernet Franc, Petit Verdot
Malbec Description: Full bodied with black pepper and sweet spice notes.
Cabernet Sauvignon Description: Black currant and cassis fruit aromas and flavors. Full yet soft mouthfeel.
BACK TO "ADRIANNA VINEYARD"